The Mothers Matter Ball July 2023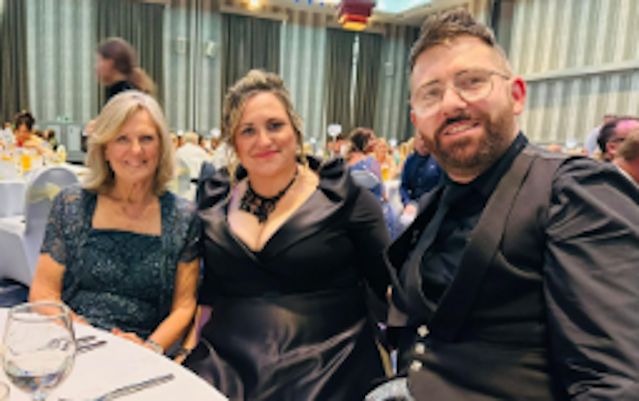 Sarah, Scott and I  had a lovely evening at The Vale, Hensol Castle, where Mothers Matter held their annual charity ball.  Scott and I were invited to speak about our work, book and fathers' mental health. Our talks were really well received with great feedback from the audience. The meal and the company were great. Katy, Mothers Matter CEO was able to raise significant funds to enable her to continue her work for families.  
As an addendum, Hensol Castle was where I cut my teeth in nursing as from the age of 15 years, I worked as a nursing auxiliary on weekends, in the Villas, which were situated above the lake. The patients were mostly children who had been affected by pre-war meningitis or birth anomalies. I loved my time there and have happy memories of supporting and helping the children and young adults.